We provide the highest level of full-service wedding coordination and planning. As professional wedding planners, we are committed to making your event stress-free and enjoyable, with flawless execution. Whether you have pictured your dream wedding from the time you were a small child or have no idea where to begin in the planning process, we will work with you every step of the way. Cookie-cutter has no place in our vocabulary. Each event that we plan is unique to our clients and their particular taste and style.
Our knowledgeable staff brings expertise, experience, and passion to help turn your dream wedding into a reality. We oversee the execution of every detail to create a memorable, magical celebration.
Unique to Indian weddings is the excitement and nuance of pre- and post-wedding events that occur in addition to the main day ceremony and reception which equates to additional planning. Working Brides is your full service Indian wedding planner, flush with helpful tips and industry expertise. We are here to assist you with all aspects including the ceremony, decor, entertainment, food, music, and, even more importantly, your personal and traditional family touches.
Working Brides is proud of our stellar reputation for personal service, and long-standing relationships with high-quality vendors. We know that you have many choices, therefore we make sure that you're in good hands. With Working Brides, you will receive a team that is dedicated to creating unique, one-of-a-kind events. We truly enjoy working with our clients and over delivering. Planning your ideal wedding should be as fun-filled as the big day itself and with the support of Working Brides it can be!

Full planning from A to Z

Full planning your events abroad, with venue selection and local vendors

Tying up the loose ends, and day of execution
"We were incredibly happy with the service provided by Working Brides. Trisha is absolutely amazing at what she does. She is professional, organized and knows what she is doing. Trisha helped us plan our wedding from the very beginning- checked out venues with us, arranged all of our appointments and did all of the contract work PLUS SO MUCH MORE. The day of the wedding, I did not have to think about anything. She was in constant contact with all of our vendors and made the wedding incredibly enjoyable and amazing! If you are looking for a wedding planner- she is IT!"
We are not just their planners, we are everybody's planners, join in the fun on our social media accounts to get frequent updates.
Email: weddingplanner@workingbrides.com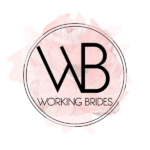 Working Brides Copyright © 2022. All rights reserved.